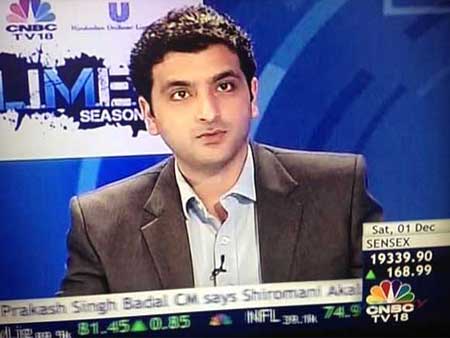 The Green Capital Single Family Office has a core investment focus on PIPE (private investment public equity), debt, private equity, venture capital, real estate, asset management, value investing & investment research. It is a buy side only SFO and has proprietary assets under management of 300 million usd spread across India, UK, USA, France, Germany, Tokyo, Hong Kong, Singapore & Dubai.

The Green Capital group is led by Nitin Shakdher (part of the 3rd generation of the Shakdher Family) - a known entrepreneur & investor, and has a marketing, business & financial markets investments experience since 1998. As a professional institutional investor and as the Founder & CEO at the Green Capital Single Family Office, his investing relationships are across multi asset classes.

Nitin Shakdher is a thought leader, panelist, speaker on numerous investing forums, events, industry meets and is a contributor to editorial syndicates for his views on multi asset class investments, asset allocations, trends, capital markets and early stage growth businesses in emerging markets.

He is an alumnus of St' Columbas School, Venkateshwara College - Delhi University, Xavier Institute of Communications, Mumbai and Faculty of Management Studies, Delhi. His core expertise is in public equity, private equity, venture capital, financial markets investing and asset allocation strategies. He first started investing at the age of 18.